While it may be a bit early to start worrying about sticking to your New Years Resolutions, it is the perfect time to start planning for the year ahead.
Freddie Mac, Fannie Mae, and The Mortgage Bankers Association are all projecting that in 2018, home sales are set to increase. Take a peek at this chart that shows where each organization is predicting sales will go for the remainder of this year, and for 2018.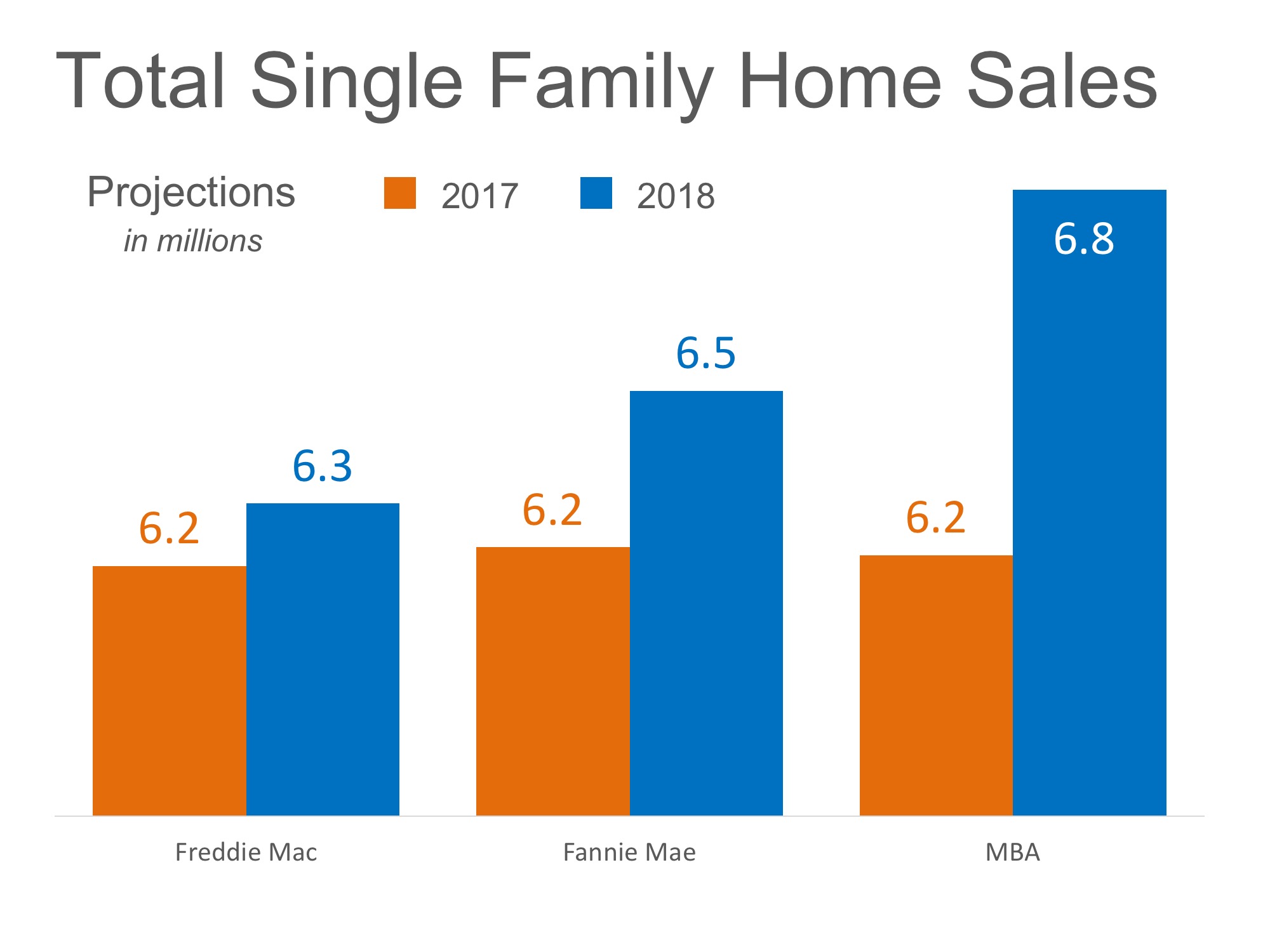 It's clear to see, each one is estimating big increases in home sales next year. If you've been thinking about selling your home, now may be the time to put your home on the market.